Current Conditions / SCROLL TO VIEW



Today's Weather Summary for Minnesota (3:55 am CDT)
NWS 24-Hour

Precipitation/Snowfall

Forecasts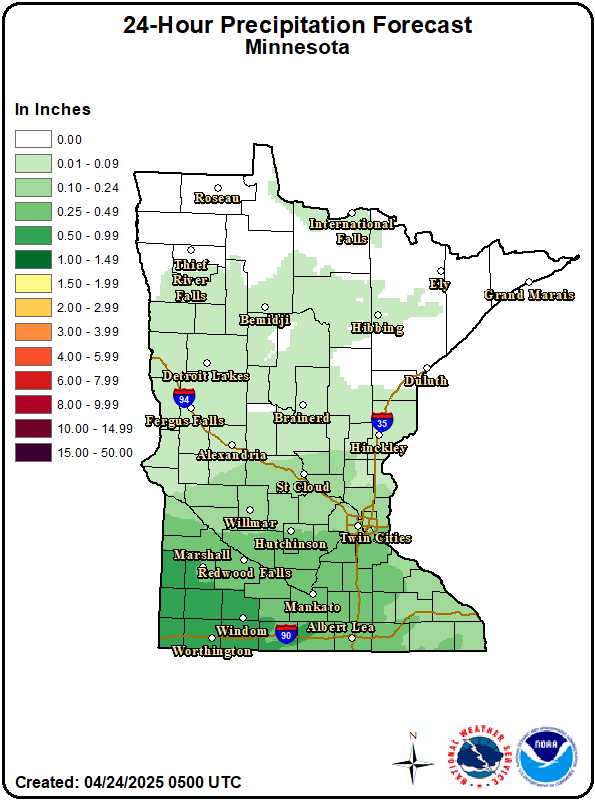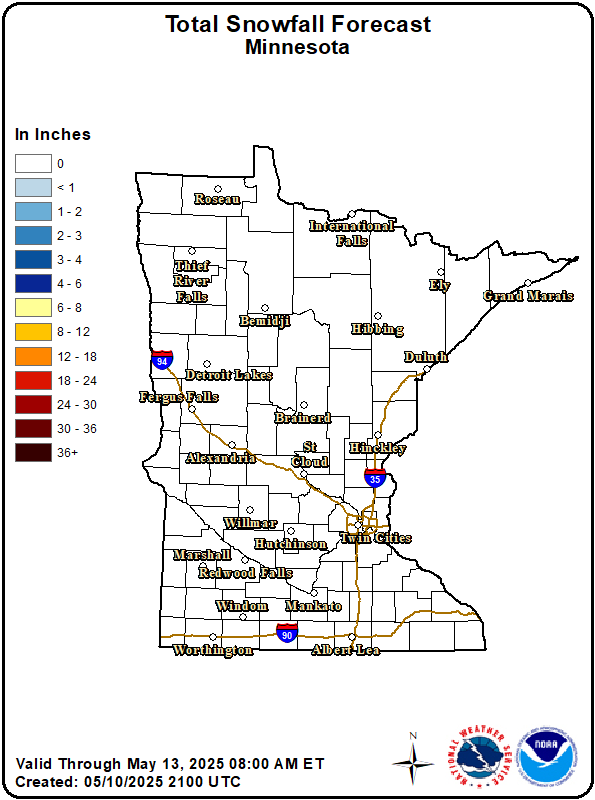 The Weather Story

(NWS Twin

Cities)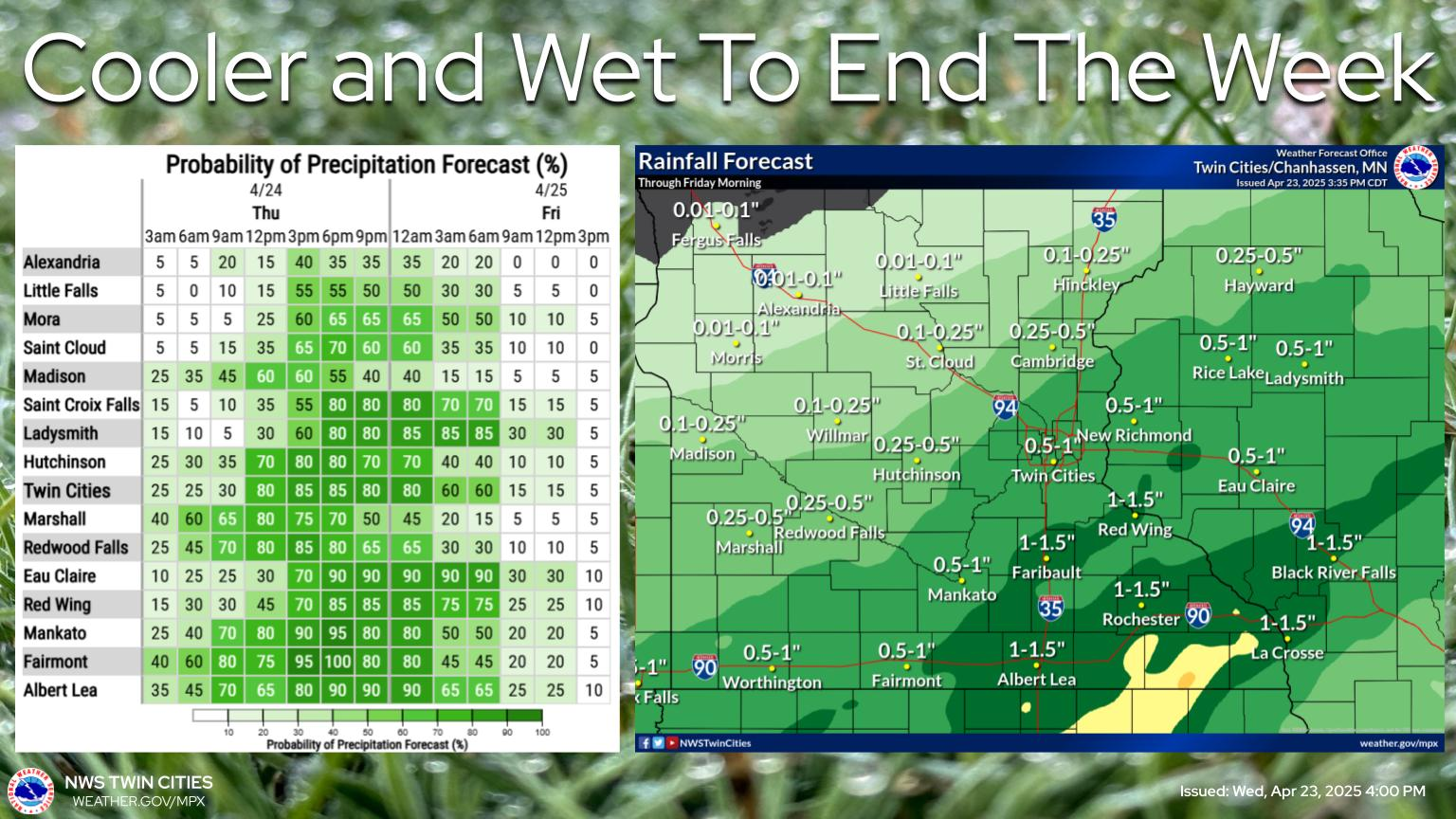 Snow will gradually end from west to east this evening, but not before bringing 4 to 7 inches for most locations. Slippery roads will remain possible overnight, so please allow for extra travel time.
Snow will gradually end from west to east later today and tonight. Some freezing drizzle is possible for an hour or two after the snow ends. Please drive slowly and with caution.

Area Radar

(Weather

Underground)
April 1 - 30 1.34 in
May 1 - 31 1.05 in
June 1 - 30 3.88 in
July 1 - 31 5.02 in
Aug. 1 - 31 7.75 in
Sept. 1 - 30 1.25 in
Oct. 1 - 1.37 in
Current Air Quality
SARTELL
Burning Permits




(Minnesota DNR)
Today in Weather History




(NWS Twin Cities/WeatherForYou.com)



OCTOBER 20
1770 - An exceedingly great storm struck eastern New England, causing extensive coastal damage from Massachusetts to Maine and the highest tide in 47 years.

1916 - Accumulating snow fell in south central Minnesota, with 4.5 inches recorded in New Ulm.
1983 - Remnants of Pacific Hurricane Tico caused extensive flooding in central and south central Oklahoma.
1987 - Cold arctic air invaded the Upper Midwest, and squalls in the Lake Superior snowbelt produced heavy snow in eastern Ashland County and northern Iron County, WI.
1988 - Unseasonably warm weather continued in the western U.S. In California, afternoon highs of 96 degrees at Redding and Red Bluff were records for the date.
1989 - Up to 4.10 inches of rain soaked southern Vermont in three days. Flood waters washed away 600 feet of railroad track, resulting in a train derailment.
2002 - Heavy snow impacted central Minnesota. It fell in a 10-20 mile wide band from southeast North Dakota to Grantsburg, WI. Little Falls picked up 9 inches.
YESTERDAY'S HIGH/LOW
TEMPERATURES IN SARTELL
High: 33.3 Low: 21.6
YESTERDAY'S NATIONAL
HIGH/LOW TEMPERATURES
Flowers blooming in autumn, a sure sign of a bad winter coming.
OCTOBER 20
SUNRISE: 7:40 am
SUNSET: 6:21 pm
LENGTH OF DAY: 10hr 40m