Current Conditions / SCROLL TO VIEW



Today's Weather Summary for Minnesota (4:02 a.m.)
Clouds will dissipate early this morning across eastern Minnesota, with clear skies to follow for much of the week. There is little or no chance for precipitation through at least the weekend. Temperatures will remain near normal.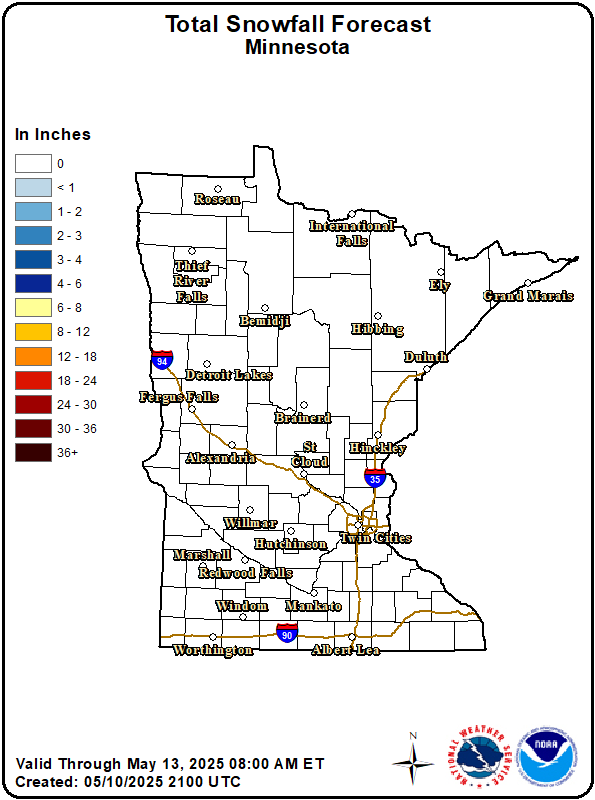 NWS

Snowfall

Forecast Minnesota



The Weather Story

(NWS Twin

Cities)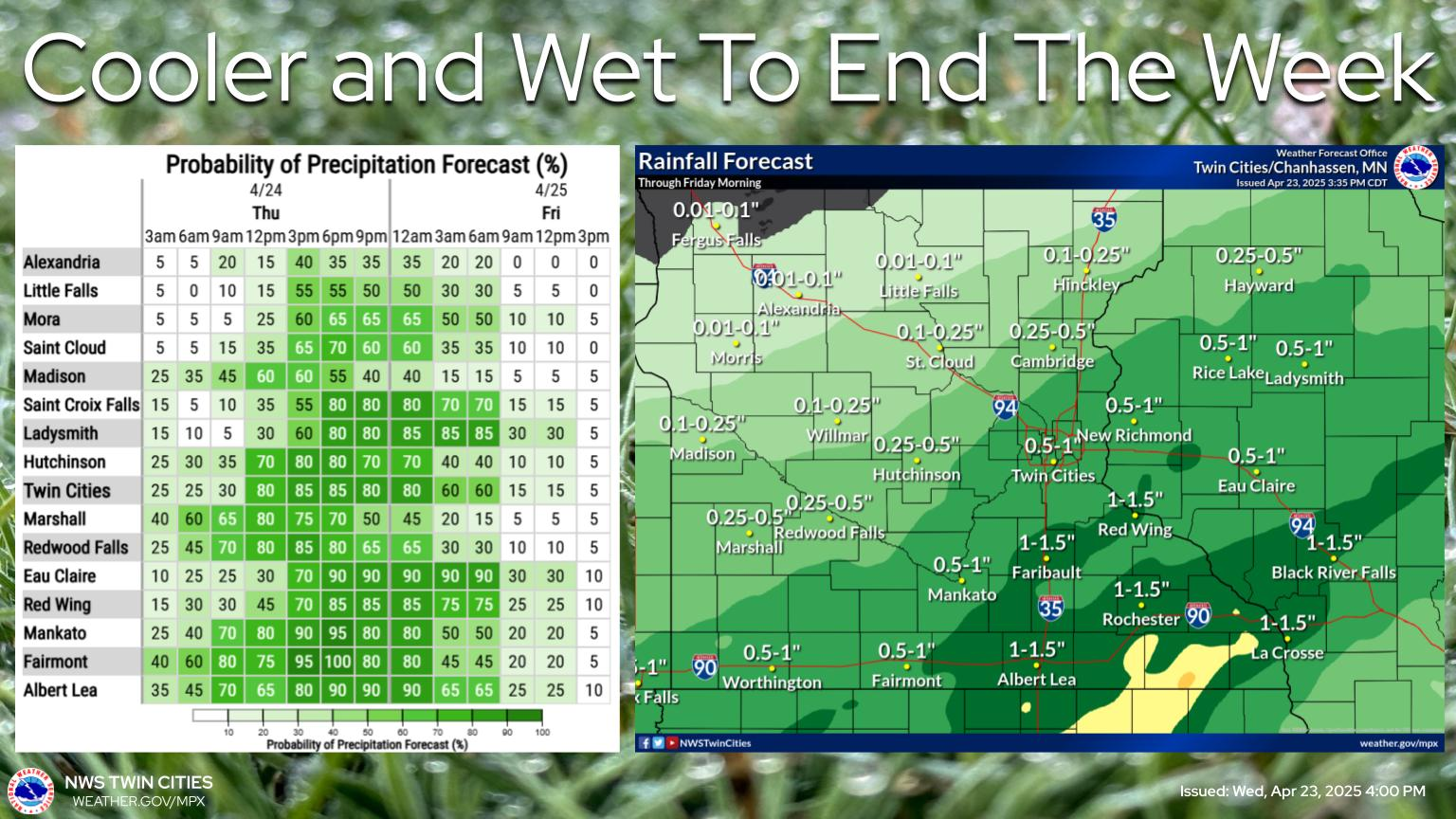 Mild and dry weather will continue into early next week with highs in the 30s and low 40s.

Area Radar

(Weather

Underground)
Current Minnesota Snow Depth

(DNR/State Climatology Office)


UPDATED ON THURSDAYS
Current Air Quality
SARTELL
Today in Weather History




(NWS Twin Cities/WeatherForYou.com)



NOVEMBER 30
1896 - Bitterly cold temperatures were reported across Minnesota. A low of -45 occurred at the Pokegama Dam.
1967 - A record November snowstorm struck the Washington, D.C. area. It produced up to a foot of snow in a 12-hour period.
1976 - MacLeod Harbor, AK, reported a precipitation total for November of 70.99 inches, which established a state record for any month of the year.
1991 - A storm dumped 14 inches of snow in the Twin Cities in about 12 hours.
2006 - Lake-effect snow occurred downwind of the larger lakes in Minnesota. Northwest winds from 8 to 12 mph accompanied an air mass in the single digits. This moved over lakes with water temperatures near 40 degrees. A cloud plume from Mille Lacs stretched all the way to Siren, WI.
YESTERDAY'S HIGH/LOW
TEMPERATURES IN SARTELL
High: 41.2 Low: 18.5
YESTERDAY'S NATIONAL
HIGH/LOW TEMPERATURES
If a dog pulls his feet up high while walking, a change in the weather is coming.
NOVEMBER 30
SUNRISE: 7:36 am
SUNSET: 4:34 pm
LENGTH OF DAY: 8hr 58m